About Us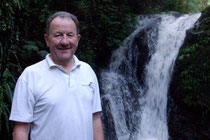 David Lynch


David has over 50 years of aikido experience including 18 years living and training in Japan under Gozo Shioda of the Yoshinkan, Kisshomaru Ueshiba (and other senseis) of the Aikikai, Koichi Tohei of the Ki no Kenkyu Kai and Kenji Shimizu of the Tendokan. He was the first to open a dojo in New Zealand (in1965) and the first to build a dedicated dojo (See History pages). David teaches an eclectic aikido independent of any national or international organisation and does not emphasise grading.

He was editor of the international "Aikido Journal" for several issues and contributed numerous articles to that publication. (http://www.aikidojournal.com/articleindex?freesearch=&articleTypeID=0&authorID=3&issueID=0&lang=en).

He is concurrently chief instructor of the Koshinkai Dojo in Auckland.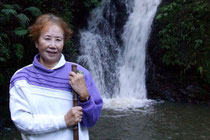 Hisae Lynch 

Hisae holds 3rd-dan rank from the Yoshinkan Hombu Dojo, though is no longer active in aikido, preferring to devote her energies to meditation and other cultural pursuits. She is interested in natural healing, is a counsellor in the Seicho no Ie Japanese meditation system, and has a teaching certificate in ikebana. She has organised many successful events to promote Japanese culture in New Zealand.